The Western Cape Association for Infant Mental Health (WCAIMH) is an organization of people who are interested in the emotional, social and psychological development of infants and young children. As members of WCAIMH, our contributions towards infant mental health are based on clinical work with troubled families, research and scientific inquiry, and education.
WCAIMH is affiliated with the World Association for Infant Mental Health (WAIMH), a not-for-profit organization for scientific and educational professionals. WAIMH's central aim is to promote the mental wellbeing and healthy development of infants throughout the world, taking into account cultural, regional, and environmental variations, and to generate and disseminate scientific knowledge.
Who We Are
Juané Voges (Chair) completed her B.Sc and Honours in Psychology at Stellenbosch University in 1999 and qualified as a Clinical psychologist from the Free State University in 2003. Since then, she has worked in community settings in rural areas of the Western Cape before moving to Ireland. Her interest in infant mental health grew as she attended training workshops in Attachment based family therapy while working at the Nenagh Child and family unit. She is currently a Senior clinical psychologist at Stikland Hospital and lecturer in Psychiatry at Stellenbosch University where she is pursuing her PhD on the topic of reflective function and mother-infant interaction in a group of women with peri-partum psychosis.
Salisha Maharaj (Secretary) completed her Masters Degree in Clinical Psychology at Wits University in 2008. She worked in the Child and Family Unit at Rahima Moosa Mother and Child Hospital in Johannesburg for 8 years before moving to Cape Town in 2017. She is currently positioned as the Senior Clinical Psychologist at Tygerberg Hospital Child and Family Unit and Lecturer at Stellenbosch University's Department of Psychiatry. Salisha's focus in the field of infant mental health is positioned in the realm of understanding and intervening with the dyad, as well providing advocacy and awareness of mental health issues related to infants and their family systems.
Barbara Kantor (Treasurer) has an honours level BA in Recreational Therapy from the USA, which she practiced before moving to SA in 1989. In South Africa she worked at a special needs school and counselled for Life Line and Aids Training, Information and Counselling Centre before achieving her MA in counselling psychology. Barbara has pursued further learning in the areas of Cognitive Behavioural Therapy, Narrative Therapy, Mindfulness, and Family Mediation, and is a Babies in Mind practitioner. Barbara's interest in working with children started in 1996 with the birth of her twins. She is currently working towards a post grad diploma in Therapeutic Communication with Children through the Institute for Psychodynamic Child Psychotherapy, and is a member of the Cape Town Child and Adolescent Psychotherapy group. She now runs a private practice in Cape Town, working with both children and adults.
Elvin Williams (Social media and website development) is a Consultant Occupational Therapist with extensive experience in program and policy development in the area of disability and rehabilitation.  His clinical experience ranges from infant, child and adolescent mental health, vocational and physical rehabilitation.  Elvin completed his M.Phil. (Infant Mental) training in 2018 and has recently been elected as a Board Member of the Western Cape Association for Infant Mental Health (WCAIMH).  He is currently employed as the Chief Operating Officer for the Occupational Therapy Association of South Africa.
Past Committee: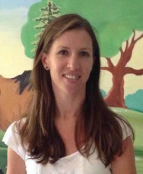 Caroline Sullivan studied Bsc Psychology at Stellenbosch, completing her honours degree in 2003. She spent some time working in the UK where she completed her Play Therapy training, achieving an MA in Practice Based Play Therapy in 2012. She has since done additional training in infant attachment, and worked extensively in the communities of Cape Town doing Baby Bonding courses and training. She is the Play Therapist at a shelter for abused women and children in addition to running her own private practice.
Contact details:  This e-mail address is being protected from spambots. You need JavaScript enabled to view it
Secretary WCAIMH: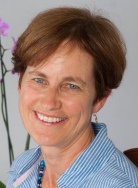 Jacqui Couper is an occupational therapist with many years' experience in the field of early intervention. She is trained in neurodevelopmental therapy (NDT) and also more recently in Movement Analysis and Education Strategies (MAES) therapy. Jacqui has worked in a wide variety of settings that includes nine years in a rural area developing rehabilitation services and completing a masters research on "The prevalence of childhood disability in Manguzi sub district". Jacqui worked in her own private practice based in Hartbeespoort dam and Pretoria North for ten years. This experience led to the completion of a guideline book for parents called "The Precious Years: a guideline to early child development, birth to three years", which was published by Penguin Random Struik in June 2016. Jacqui has a private practice in Cape Town and works part time at the Red Cross cerebral palsy clinic.
Contact details: This e-mail address is being protected from spambots. You need JavaScript enabled to view it
Past committee: WCAIMH: Jeanine Beukes M.A Clin Psych

Jeanine Beukes is a Clinical Psychologist with 31 years experience in private practice and has a special interest in the new parent- infant "couple" .       She has studied both locally and abroad. Jeanine has a long term psychoanalytic practice in Rondebosch where she has been able to monitor how people and families develop over time. Children patients become mothers and fathers and revisit therapy bringing their own babies and both old and new challenges. She has presented various papers at psychology conferences and more recently in Orissa,India .Published articles include 'Moms At Risk' .She is currently extending her work on Nannies co- parenting alongside us. Honouring mothers and mothering\ parenting is the cornerstone of all her work. Jeanine is a mother of 3 children.
Contact details: jeaninebeukes@outlook.com
Past committee: Julia Noble
Julia Noble has a background o

f 20 years in Nursing with experience in Neonatal ICU, Hospice and Primary Health Care in both Community and Psychiatry and is a Registered Midwife.   Since the birth of her two boys 11 years ago, Julia has worked with "at-risk" Mothers and has pursued an interest in Maternal and Infant Mental Health,  grounding this further with the completion of her Honours in Psychology. Julia currently practices as a Psychiatric Nurse Therapist assisting Mothers, Babies and Families in the Early Years.Julia also specialises in bereavement and loss – (miscarriage, death and failed conception).www.julianoble.co.za
Contact details: This e-mail address is being protected from spambots. You need JavaScript enabled to view it
Past committee: Mush (Marie-Clare) Perrins (Bsc O.T. UCT 1982)

Mush Perrins' fascination with children has been life-long.  She worked for 18 years in government, 15 years at the Red Cross War Memorial Children's Hospital. She now runs her comprehensive paediatric private practice from home.  She was a long time part-time lecturer/clinical supervisor for UCT's O.T. Dept. and has presented many paediatric courses.  Her two children and husband have taught her many a valuable lesson.
Contact details: This e-mail address is being protected from spambots. You need JavaScript enabled to view it
FOUNDER MEMBER: Astrid Berg

Astrid Berg is a Psychiatrist, Child & Adolescent Psychiatrist as well as a Jungian Analyst. She was Associate Professor at the University of Cape Town and a senior consultant in the Division of Child & Adolescent Psychiatry at the Red Cross Children's Hospital in Cape Town where she headed the UCT Parent-Infant Mental Health Service before retiring in 2015. She continues her work with the infant  parent couple and does widespread local and international work.
Contact details: This e-mail address is being protected from spambots. You need JavaScript enabled to view it
MEMBER: Prof Mark Tomlinson (PhD)

Mark Tomlinson, PhD, is a Professor in the Department of Psychology at Stellenbosch University, South Africa. His scholarly work has involved a diverse range of topics that have in common an interest in factors that contribute to infant and child development in contexts of high adversity and how best to prevent compromised development in these contexts. He has published in the Lancet, Child Development, British Journal of Psychiatry, PLoS Medicine and the Bulletin of the World Health Organization.
MEMBER: Jenny Perkel (MA clin psyche) UCT
Jenny Perkel is a clinical psychologist working in private practice in Cape Town. Jenny offers psychoanalytic psychotherapy to adults and children, as well as parental guidance and parent-infant psychotherapy. She is the author of "Streets of Jewels" (for children) and "Babies in Mind" (for new parents). She is currently the managing editor of the professional journal, Psychoanalytic Psychotherapy in South Africa and she is an active member of the Cape Town Society for Psychoanalytic Psychotherapy.
MEMBER: Bea Wirz

I am a Clinical Social Worker and have been in practice for 25 years. I have worked in numerous different settings where the primary focus has been on children and their parents - Child Guidance Clinics; Child, Adolescent, Family and Adult Psychiatry; Paediatric Oncology and Child Welfare. My experience is in the areas of parent - infant therapy; long term child and adult therapy and parent counselling. My particular interests are in the areas of early intervention in pre- and post-natal difficulties including post natal depression, adjustment to parenthood, attachment difficulties and special needs infants.
I am a long standing member of the WCAIMH and served on the Executive Committee as the Treasurer.
MEMBER: Celeste Rushby

Celeste Rushby is an Occupational Therapist for babies who has a special interest in premature infants and fussy babies. Having her first child, and later her twins, born 8 weeks prematurely inspired her to start a support group for Moms of Prems and High-Risk Pregnancies, which runs weekly at Kingsbury Hospital.
Celeste is also a parenting coach for Monsters to Munchkins.